CMC Newsletter
Read About Us
Proudly serving Austin since 1934
View our team
- All Capital Medical Clinic doctors are board certified
- An independent Internal Medicine clinic
- Our physicians' skills are complemented by onsite diagnostic services (including lab, x-ray, bone density, stress tests, echocardiography, and pulmonary function studies)
We are moving locations!

On January 17th, 2022, Capital Medical Clinic will no longer be located at Medical Park Tower. Only 3 blocks from our current location, our new address will be:
3179 N Lamar Suite 400
Austin, Tx 78705
Dr. Ansari attended college at the University of Texas in Austin, receiving his undergraduate degree in Biology. Nadeem went on to attend Medical School at Touro University Nevada where he received his Doctor of Osteopathy.  Following medical school, Dr. Ansari completed his residency in Internal Medicine at UT Southwestern in Austin.

After residency, in 2014, Dr. Ansari joined the Hospital Internist of Texas and has been the facility medical director at St. David's since 2017.  He is excited to establish his private practice at Capital Medical Clinic where he can apply his acute care experience in an outpatient setting.

When he is not working, Dr. Ansari loves spending time with his young children and his wife.  He also likes running and playing soccer.
We are pleased to announce Dr. Nadeem Ansari will join the practice in October.
A new form of Covid-19 called the delta variant is spreading throughout Austin. Since it is much more contagious, we are experiencing a surge in infections and hospitalizations. Our local hospitals are becoming overwhelmed.

The most important thing we can do to respond to this crisis is get vaccinated. Once vaccinated against Covid, you are 8 times less likely to be infected with it and 25 times less likely to be hospitalized or die from it. That is why right now nearly all the people currently hospitalized with Covid are unvaccinated.

All of the physicians at Capital Medical Clinic are vaccinated against Covid. Nearly all staff are vaccinated. We require the small number of unvaccinated employees to be tested for Covid twice weekly.

Capital Medical Clinic continues to offer drive up testing for Covid 19.  We have appointment times Monday-Thursday from 2:30pm-4:00pm and Friday 2:00pm-4:00pm for drive up COVID-19 testing.  If you are experiencing any of the following symptoms: cough, shortness of breath, fever, diarrhea, or other respiratory issues, please let us know when you call for your appointment and we will schedule a COVID test before your provider telemedicine appointment.
More Covid-19 Vaccine Information
A Note to Our Patients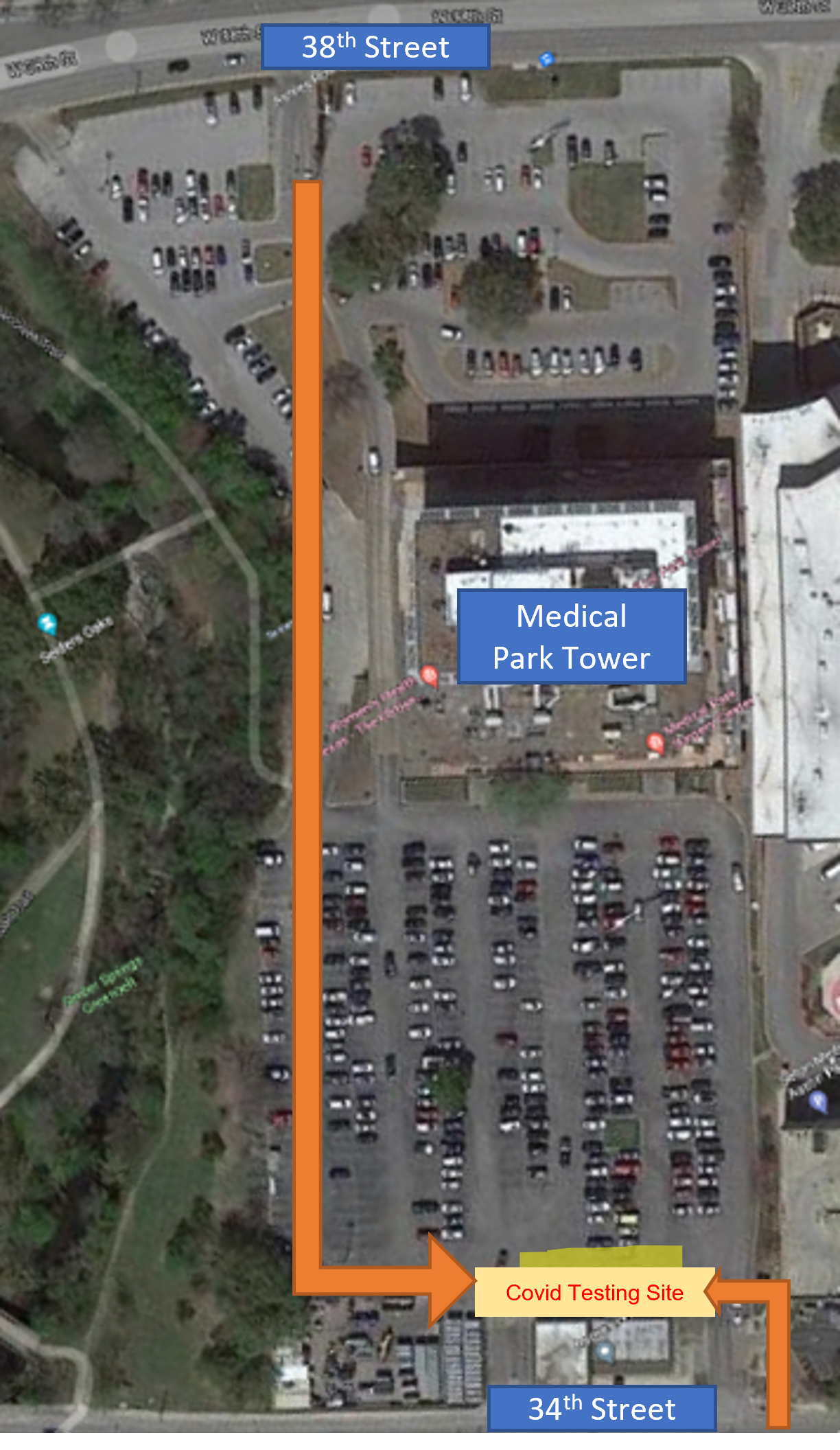 SCAM ALERT:
It has come to our attention that three companies (Dynix Diagnostics, Biogene Solutions, and Biochoice) have been contacting our patients offering a 100% insurance covered genetic test that can diagnose if someone is prone to heart disease. While these scammers may sound like your doctor has requested for you to have this testing done, please note that they are not affliated with Capital Medical Clinic.

Genetic testing of this nature is of very questionable diagnostic value and as such will not be covered by any medical insurance, leaving you with a large out-of-pocket cost.

Capital Medical Clinic takes our patients' financial safety seriously as well as their health.
Parking Notice
November 1st to December 31st: The building's front entrance from 38th Street will be closed. ALL traffic must enter through the 34th Street entrance located in the back (South) side of the building.
Patients are advised to park in the back (South) side of the building. The front (North) entrance of the building will be closed to all foot traffic. Entry to the building for patients will only be open through the back (South) side of the building facing 34th Street.
Please allocate 20-30 minutes for finding parking and maneuvering through the parking lot when planning for your arrival to your appointment.
Coronavirus Update
Capital Medical Clinic patients can click here for clinic updates and frequently asked questions regarding COVID-19.
---
Parking Fee
There is a nominal fee for parking and we do not validate. However, there are discounts for those 55+
---
Bone Health
---
For Your Health
Additional Information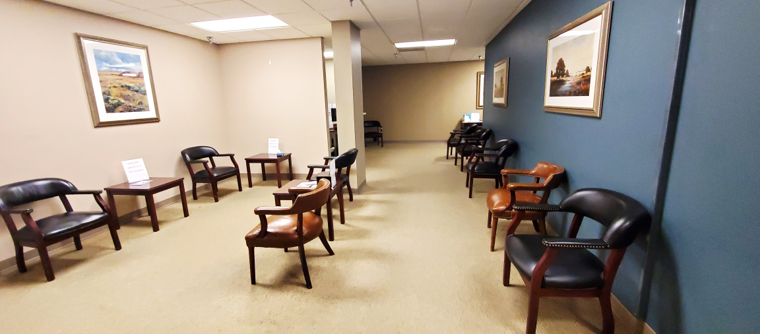 About Us
Capital Medical Clinic believes in caring for the whole person…. for a whole life
For over 80 years, Capital Medical Clinic physicians have provided quality healthcare to Austin and Central Texas families. We emphasize accurate and prompt diagnosis, maintain a strong commitment to individualized treatment, and support preventive measures to improve the quality of our patients' lives. We are proud to have established a leading program in Internal Medicine.
Our family of doctors would like to be the physicians for the adult members of your family. Please call us to let us know how we can serve you.
A Great Laboratory Team
The Physicians of Capital Medical Clinic would like to recognize the laboratory team for their outstanding performance in achieving the Laboratory Excellence Award from COLA.
Information For Our Patients
CMC Weekly Newsletter
Our Resources